Behaviour Management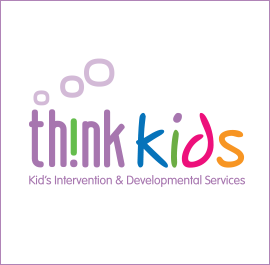 Think Psychological Services, together with its partner Think Kids, takes a developmental approach to behaviour management and intervention.
We understand that every child is different and requires a customised program.
We utilise a number of evidence-based methods in our behaviour management programs as noted below.
Please contact us or Think Kids for more information.
---
Applied Behavioural Analysis (ABA)
Think Psychological Services is an advocate of Lovaas-style ABA, which involves discrete trial training. This training addresses social, motor, verbal behaviours as well as reasoning skills. This form of ABA focuses on reinforcing the behaviour we want.
ABA is evidence based and has been proven to provide the best results for behaviour management in children with Autism, related disorders and other challenging behaviours. This treatment method is also recognised by the Singapore Ministry of Health. To find out more about ABA please click here.
Think Psychological Services in collaboration with Think Kids offers comprehensive ABA therapy (both home-based and centre based), training and support services.
Social Skills Group Training
Think Psychological Services and Think Kids jointly provide social skills group training for children with special needs and/or challenging behaviours. All social skills training at Think Psychological Services and Think Kids only employs evidence-based methods proven to teach children how to engage, respond and regulate social interactions with their peers and community.
All social skills groups are kept to a small number of participants of similar age and complementary profile. The social skills training sessions will include structured activities such as therapist-guided games, role-plays, discussions, worksheets and video feedback. The activities will be targeted in helping your child to gain awareness on why the skills are necessary, as well as giving him/her a chance to practice them in class.
Picture Exchange Communication System (PECS)
PECS is a communication system developed to help individuals acquire a functional means of communication. It is a set of picture cards that is used to communicate for those with poor auditory memory but is able to process better visually. It reduces frustration felt by an individual struggling to communicate through normal verbal methods.
Cognitive Behaviour Therapy (CBT)
CBT is a psychotherapeutic approach, aimed at addressing dysfunctional thoughts, behaviours or emotions. The fundamental concept behind CBT is that an individual's thoughts and feelings play a basic role in our behaviour and by adjusting how we view and deal with things in the environment; we can then modify our thoughts and actions.
Think Psychological Services in collaboration with Think Kids offers comprehensive CBT and related services for children and young adults.